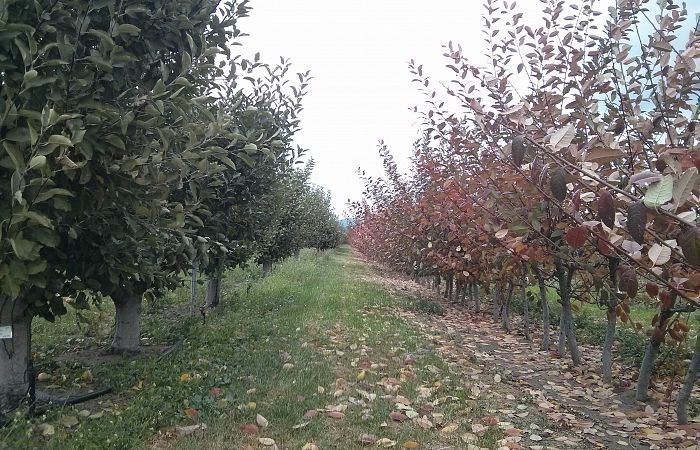 Price List
---
Notice: Our prices were adjusted following the Summer 2020 Budwood Season to provide for the continued operation of our Budwood Orchard.
Budwood Cutting Charges
(T-budding/Chip Budding)
$0.40 per bud
$0.90 per cider bud (including perry pears)
Scion wood Cutting Charges
(Field/Bench Grafting - 3 buds per scion)
$0.50 per scion
$1.00 per cider scion (including perry pears)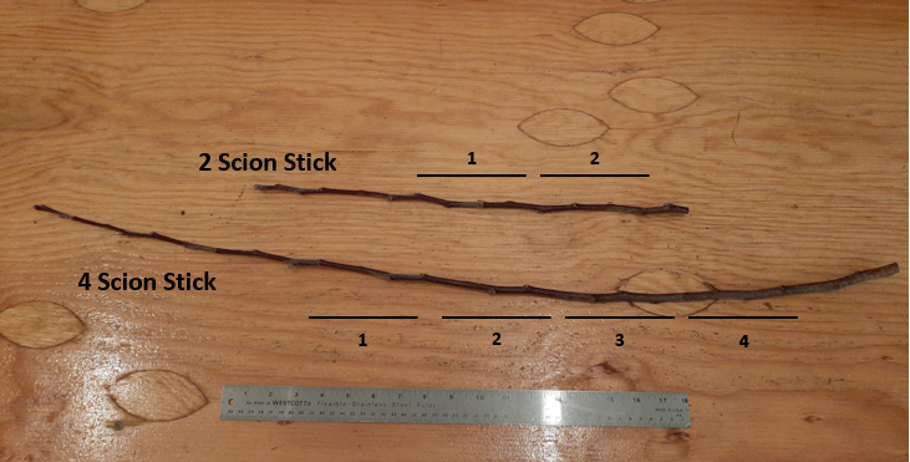 Please note we ship scions as full sticks, which contain anywhere from 1 to 5 viable scions depending on size and requested diameter.
Seed Charges
| | |
| --- | --- |
| Peaches only | $0.30 per seed |
Royalties
Certain varieties incur a royalty charge and require a non-propagation agreement. This payment goes to the variety owner in exchange for the right to grow and produce fruit from a Plant-Breeder Right (PBR) protected variety. Certain protected varieties are subject to a Royalty. You are required to pay the Royalty when you take possession of the protected propagating material. You are also required to execute a Grower Agreement and you may be required to demonstrate that you are in good standing before you can obtain propagating material of these protected varieties.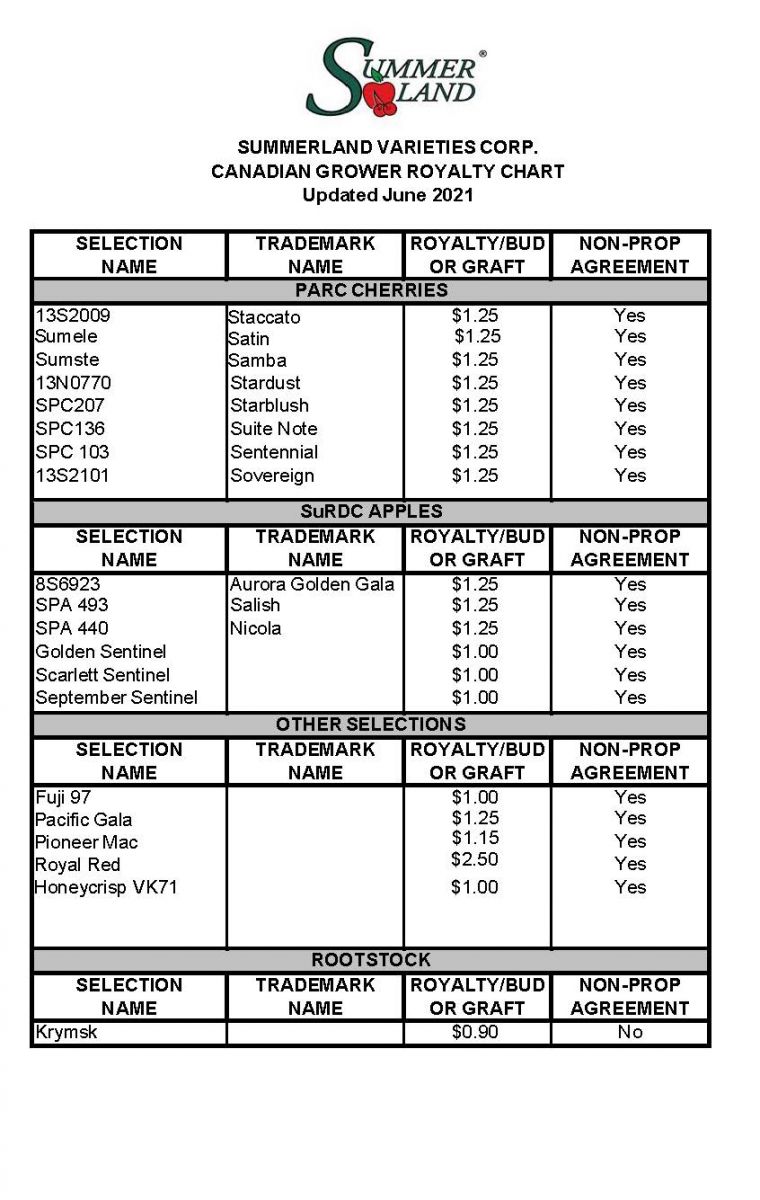 Please Note
Minimum order size for Budwood or Scion wood cuttings is 10
Minimum charge of $100 per order for grafting wood and before taxes
Labour intensive special orders are subject to a higher minimum charge
Handling charges will apply to special packaging requirements (coolers, ice, etc.)
Interest on overdue accounts at 18% per annum calculated monthly
Ordering Dates
| | |
| --- | --- |
| Winter/Spring Scion Wood Season | November to January |
| Summer/Fall Budwood | May to July |
The buyer acknowledges that by acceptance of the plant material the limitations and disclaimers herein described are the conditions of sale between buyer and seller.